IN A NUTSHELL
Established in 2010,
Click Create's philosophy has always been to provide our clients with top quality work at an affordable price and in a timely manner.
We specialise in websites, graphic design, document layout, photography, email campaigns and photoshop.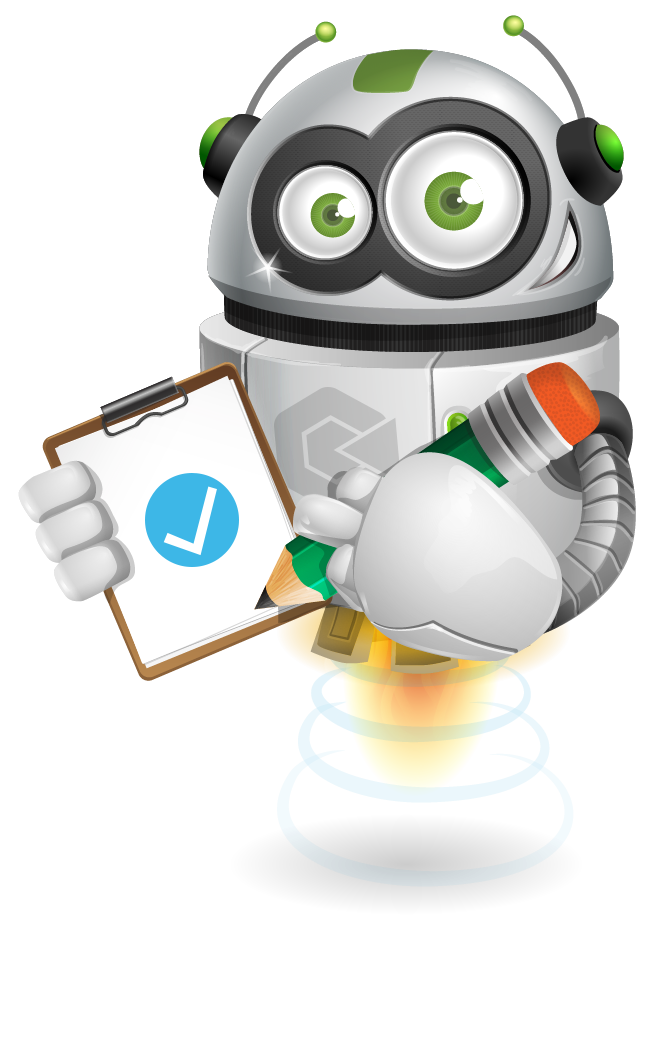 SOME OF THE THINGS WE DO
Website design and build

Brochures / booklets – layout and design

Logo creation

Product packaging design

Photography

Photoshop image manipulation

Newsletters – print and online – layout and design

Adverts – for print or web

Posters and billboards

Interactive PDFs and forms

Instagrams and infographics

Stationery – on-brand design, ready for print

And much more…
WHERE IT ALL BEGAN
I'm Brandt and I run Click Create Ltd. (That's me in the photo – not the handsome robotic one.)
I've been enjoying freelance design work since 2010.
Before setting up this business I spent 5 years with Ocean Design in Wellington. Plus way, way back I held a key production role in the Marketing and Advertising department of a leading NZ appliance retailer.
Tallied up, I offer 18 years experience in the graphic design industry.
So, how can I help you?